A Conversation with Louise Halfe, Canadian Poet Laureate: October 11
October 11, 2023 12:00 pm - 1:15 pm ET
Alumnae Lounge, Alumnae Hall
Image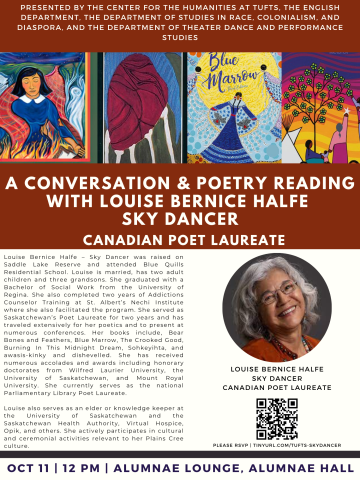 Join CHAT and the English Department, the Department of the Studies of Race Colonialism and Diaspora, and TDPS welcome you to join us for a special event to welcome the Canadian Poet Laureate, Louise Bernice Halfe (Skydancer) to Tufts. 

This event is happening at noon in the Alumnae lounge in Alumnae Hall. While it is open to all, your RSVP is appreciated, since lunch is included. 
This event is open to all. For questions, please email humanities@tufts.edu.