Every year, CHAT advertises and helps faculty apply for grants to support innovative research in the Humanities. CHAT is a member of several state, regional, and national institutions which offer funding opportunities.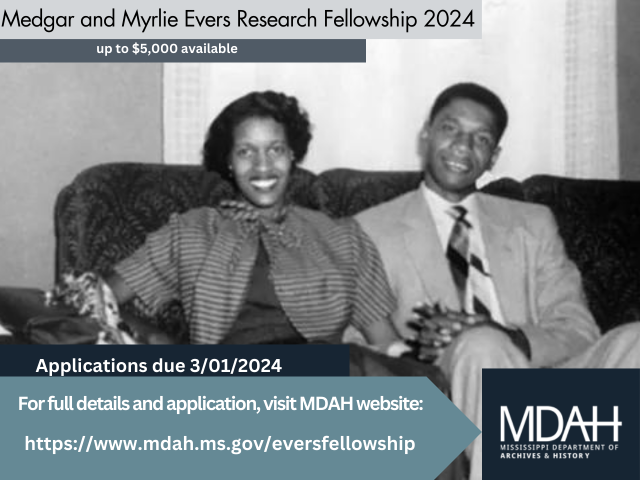 Medgar and Myrlie Evers Research Fellowship 2024, applications due March 1
MDAH is now accepting applications for the 2024 Medgar and Myrlie Evers Research Fellowship. Offered in partnership with the Medgar & Myrlie Evers Institute, this annual fellowship awards a $5,000 stipend to one graduate student or a faculty member within the first five years of their academic career to conduct research using the Evers Papers and other archival collections at MDAH for two weeks during the summer.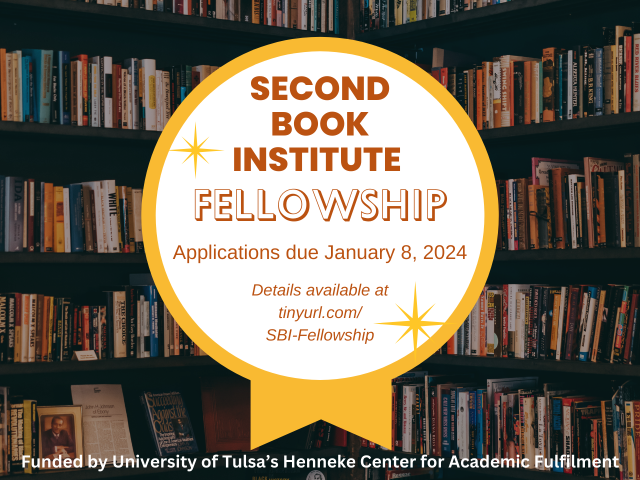 Second Book Institute Fellowship, applications due January 8
The University of Tulsa's Henneke Center for Academic Fulfillment invites applications to the 2024 Second Book Institute (SBI) for scholars in the humanities and other book-centered fields. This initiative is designed to help mid-career academics in need of time, structured writing strategies, and a network of mutual support to complete their second book.
The external fellowships include six nights at a local boutique hotel, opening and closing dinners, daily continental breakfasts and lunches, guest memberships at the University of Tulsa's Collins Fitness Center, and stipends of $1,000 to fund travel to the workshop, assist with family care, or provide whatever the fellows determine will facilitate their ability to devote a week entirely to their own writing and community-building with the other fellows. The internal fellowship includes the meals and a $500 stipend. All fellowships include an optional follow-up online conference with Howard and online group meetings at regular intervals to provide continued mutual support in meeting writing goals.
 The 2024 application is due January 8, 2024.  

Applications and more information available at the University of Tulsa website.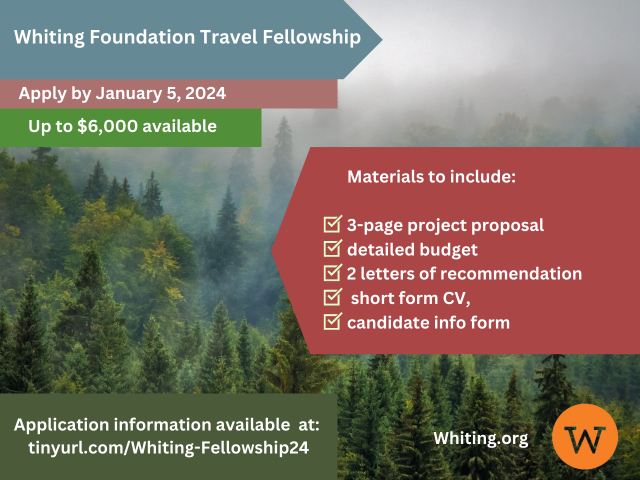 Whiting Foundation Travel Fellowships, applications due January 5
The Marion and Jasper Whiting Foundation awards fellowships to teachers in colleges and universities for travel related to teaching for the purpose to stimulate and broaden the minds;to improve and enhance the& quality of their instruction. Grants are primarily for travel and related expenses and not as salary substitutes scholarships or grants in aid.
Full details about applications and requirements are available here. 
Applications are due January 5, 2024.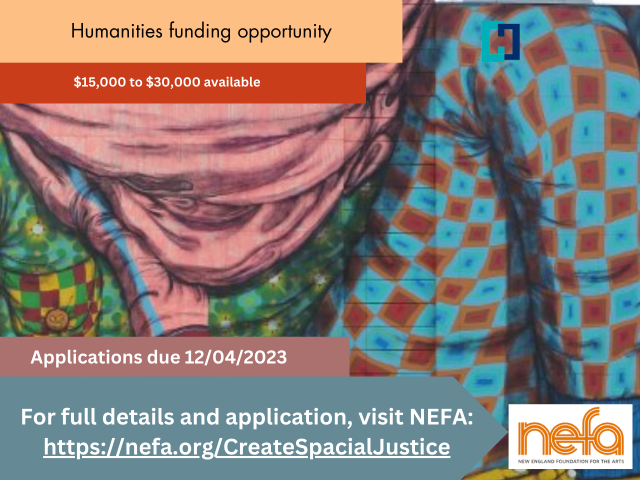 NEFA Public Art for Spatial Justice, applications due December 4
Public Art for Spatial Justice aims to support public artmaking that helps us see, feel, experience and imagine spatial justice now, while we are still on this journey towards realizing more just futures for our public spaces and public culture.
Public Art for Spatial Justice grants range from $15,000-$30,000, for up to two-year grant period beginning March 2024 through February 2026. 
NEW DEADLINE: The 2023 application due December 4, 2023, 11:59p ET. 
Past Fellowship Opportunities